With the weather as good as it is (two heat waves before July – is this really the UK!?), it's certainly picnic season for many of us. That said, us Brits would be out there with our picnic blankets, finest plastic crockery and finger-food banquet come rain or shine! A picnic is a great occasion for family and friends to get together, but if you're trying to lose weight, all those 'mini' pastries and snacks can soon rack up the calories.
A typical picnic plate might consist of a cheese sandwich, a snack sausage roll, a mini pork pie, a slice of quiche, one chicken drumstick, a couple of spoons of coleslaw, a handful of crisps with dips, and maybe a sweet treat such as a scone. That racks up a surprising 1,800 calories and 115g fat – in just one meal!
To avoid a diet disaster. we've put together some smart food swaps to cut the calorie count by over half to 800 calories – an impressive 1,000 calorie saving! The secret is planning – it just takes a little extra thought when you're shopping.
Savvy food swaps...
Swap This... Cals / Fat
For This... Cals / Fat
Mini Pork Pie
192 / 12.8g
Mini Cornish Pasty
104 / 6.5g
Snack Sausage Roll
111 / 7.4g
Cocktail Sausages (per item)
22 / 1.6g
Coleslaw (50g)
87 / 8.1g
Reduced Fat Coleslaw (50g)
55 / 4.6g
Potato Salad (100g)
179 / 14.2g
Reduced Fat Potato Salad
105 / 5.3g
Scotch Egg
274 / 18.2g
Mini Savoury Egg
50 / 3.2g
Cheese & Pickle Roll
430 / 26.1g
Ham & Pickle Roll (low fat spread)
230 / 7g
Tuna & Mayo Roll
382 / 22.8g
Tuna & Extra Low Fat Mayo Roll (no butter)
210 / 3.2g
Chicken & Bacon Pasta Salad (100g)
135 / 6.2g
Salad of lettuce / tomato / cucumber (100g)
20 / 0.3g
French Stick (per slice)
60 / 0.4g
Ryvita Crackerbread (per slice)
19 / 0.1g
Cold Quiche Lorraine (1/4 quiche)
284 / 18.9g
Mini Quiche Lorraine (per quiche)
73 / 4.2g
Kettle Chips (30g serving)
154 / 9.0g
Crudites (carrot, cucumber, pepper)
70 / 0.7g
Cheese & Chive Dip (30g serving)
107 / 10.5g
Tomato Salsa (40g serving)
16 / 0.6g
Chicken Drumsticks (per drumstick)
104 / 5.1g
Chicken Satay Sticks (each)
32 / 1.3g
Fruit Scone with Butter & Jam
377 / 17.5g
Strawberries & Cream (30ml cream)
175 / 14.6g
Jam Tart
138 / 4.7g
Cadburys Chocolate fingers (each)
26 / 1.4g
Mr. Kipling French Fancy
104 / 2.7g
Mini Chocolate Brownie
45 / 1.7g
And don't forget the drinks...
| | | | |
| --- | --- | --- | --- |
| Lemonade (per 250ml) | 45 / 0g | Diet Lemonade (per 250ml) | 3 / 0g |
| Beer/Larger (per 330ml bottle) | 129 / 0g | Pimm's & Diet Lemonade (50ml Pimm's) | 87 / 0g |
| Dry White Wine (per 250ml glass) | 188 / 0g | Dry White Wine Spritzer (175ml wine with soda) | 130 / 0g |
Picnic Food Tips!
Choose reduce fat dressings and dips – opt for tomato based rather than creamy ones.
Swap cheese sandwiches for a lower calorie fillings like ham, chicken, tuna or egg (with no mayo or lightest mayo).
Go easy on the pastry products – one or two is fine, but avoid mostly 'beige' food on your plate.
Get a few 5-a-day portions on your plate – fresh fruit kebabs are an easy way to eat a rainbow of colours.
Buy 'mini' versions where possible as these are instant calorie savers (providing you stick at one!).
Choose baked crisps and savoury snacks instead of fried varieties.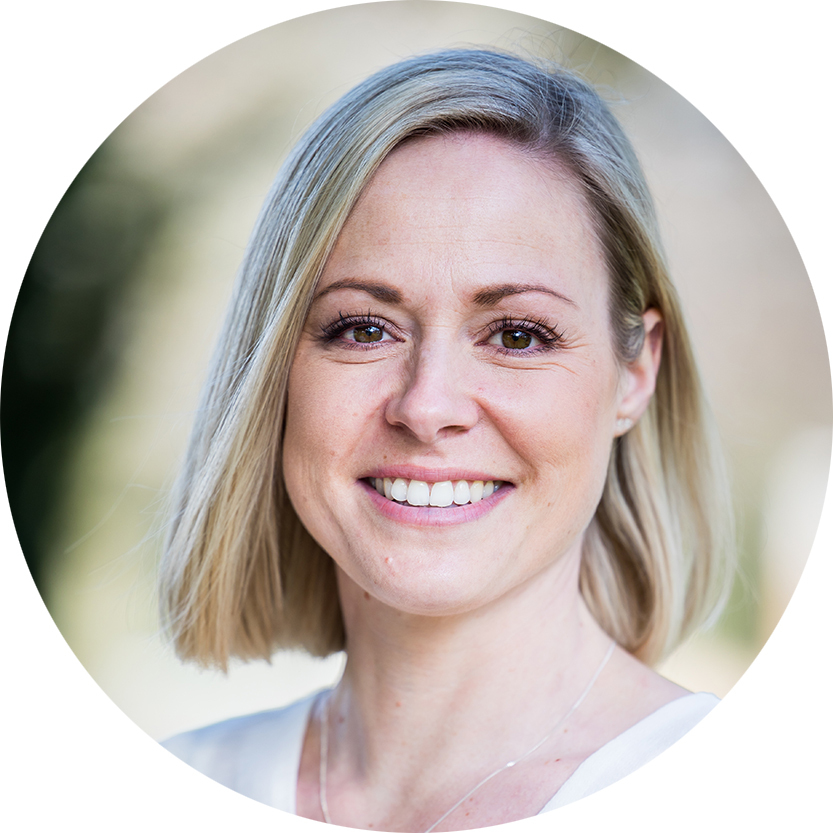 Nutritionist Emma Brown (ANutr), MSc Human Nutrition is passionate about how food science applies to the human body, and how the nutrients in what we eat affect us and ultimately have an impact on our health.