How to Maintain a Healthy Nutritional Balance
A simple guide to eating well
(1 of 2 pages)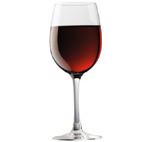 Healthy eating doesn't have to be complicated. It doesn't mean existing on carrot juice and muesli - your kids can still enjoy party food whilst you can eat the occasional chocolate bar or relax with a glass of wine.
Eating well is about a sense or proportion and balance, as the following golden rules of healthy eating show:
Eat a wide variety of different foods.
No food needs to be totally excluded from your diet - except occasionally for special medical reasons.
Eat plenty of foods rich in starch and fibre.
Try to base family meals around foods such as bread, pasta, rice, breakfast cereals, potatoes etc. These are versatile, highly nutritious and usually inexpensive.
Avoid too many fatty and sugary foods.
Try grilling or baking instead of frying or roasting, and when you do use oil, choose one that says it is high in polyunsaturates or monounsaturates. Don't eat too many sweets or chocolates as they can lead to tooth decay.
Eat fruit and vegetables every day.
Adults should aim to eat at least five different portions of fruit and vegetables every day. All types count, including fresh, frozen, canned and fruit juices. The key here is variety! You can check what counts by using Nutracheck's food diary (www.nutracheck.co.uk).
Disclaimer
You are advised to seek medical advice before making any changes to your diet or lifestyle with an aim of weight loss. This website and the content provided should not be used by persons under 18, by pregnant or nursing women, or individuals with any type of health condition, except under the direct supervision of a qualified medical professional. The information contained in these articles, and elsewhere on this website, is provided for educational and entertainment purposes only, and is not intended to replace, and does not constitute legal, professional, medical or healthcare advice or diagnosis and may not be used for such purposes. Continue...

You should seek the advice of your physician or other qualified health provider with any questions you may have regarding a medical or wellness condition in determining whether to use or adapt the information or content provided. We make no representations or warranties concerning any treatment, action, application or usage of dietary supplements, medication, preparation or other product or service by any person following the information offered or provided within or through the website. Reliance on any information appearing on a site is strictly at your own risk. Neither we, our affiliates nor any of the officers, directors, owners, employees, agents, representatives and assigns of each will be liable for any direct, indirect, consequential, special, exemplary or other losses or damages that may result including, but not limited to, economic loss, injury, illness or death.

If you are in the United States and think you are having a medical or health emergency, call your health care professional, or 911, immediately.